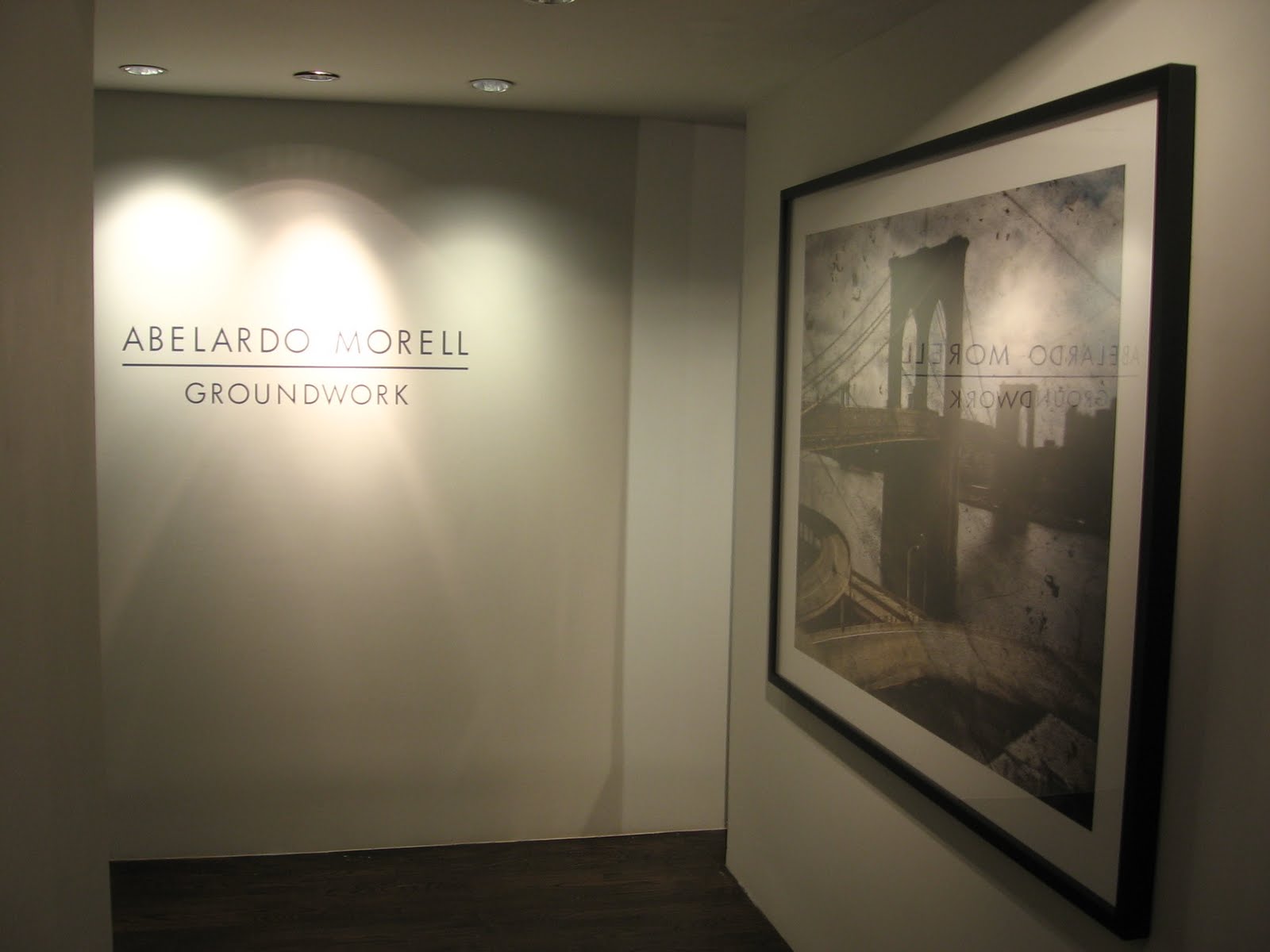 JTF (just the facts): A total of 10 large scale color works, framed in black with no mats, and hung in the entry and main gallery spaces. All of the works are archival pigment prints, made in 2010. The images are available in three sizes: 24×30 (in editions of 10), 30×40 (in editions of 8), and 50×60 (in editions of 6). There are 2 works in the smallest size, 3 in the middle size, and 5 in the largest size on display. (Installation shots at right.)
Comments/Context:
This show of recent work continues
Abelardo
Morell's
explorations of the boundaries of the
camera obscura
process. Several of the images on view repeat the room-as-camera motif for which he is so well-known: views of Rome and Florence, projected into hotel rooms and cluttered offices, the
Duomo
or the Roman Forum seen in bold layered color, upside down on the walls.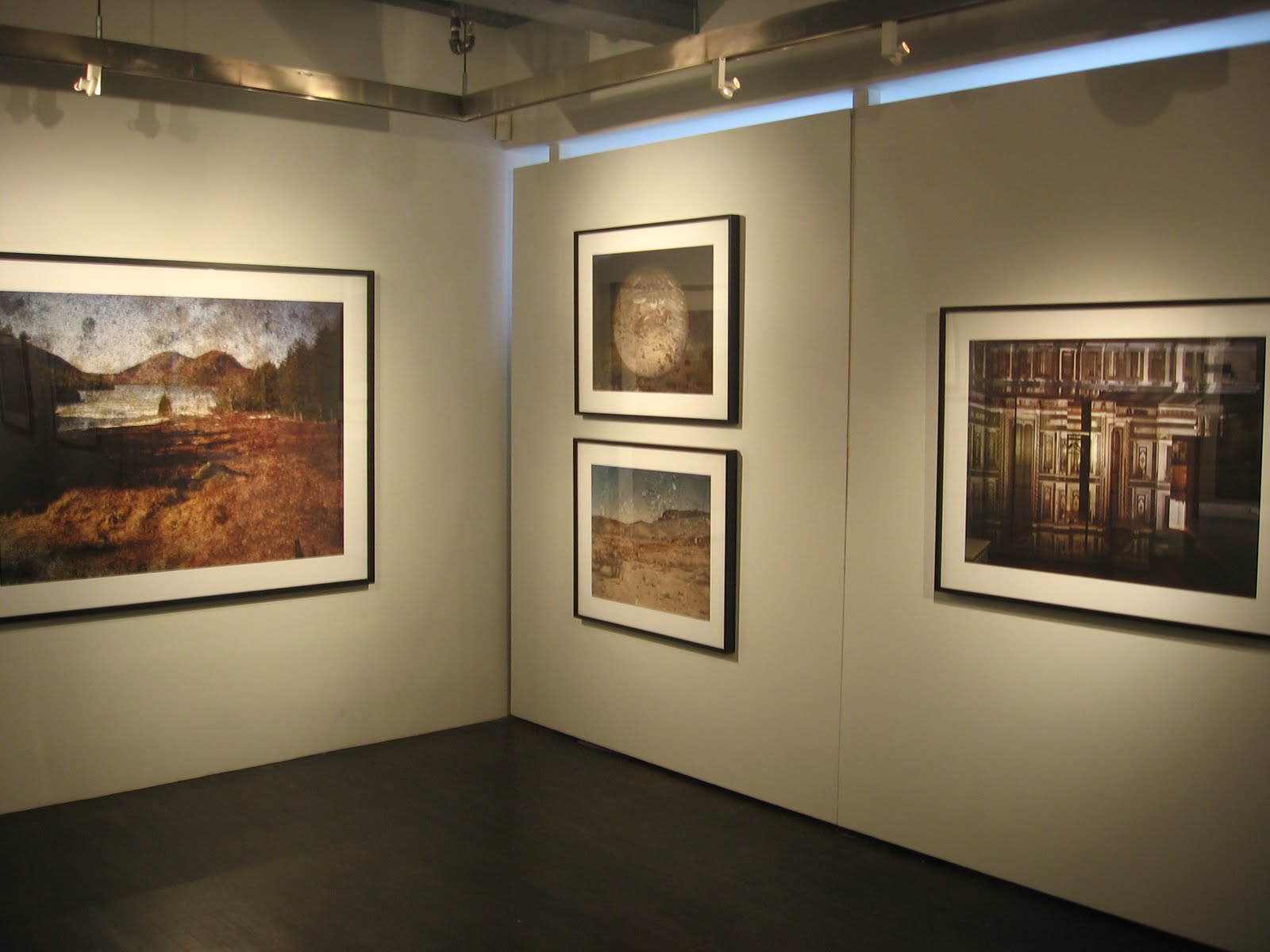 A new twist on his technical method comes in the form of an unusual apparatus: a tent camera with a periscope lens that projects the image onto the floor. This takes us away from backdrops of walls and doorways with fancy moldings and introduces new textures: the rocky dirt ground of the desert, a carpet of pine needles, streets of pockmarked cobblestones and old bricks, and even the crackled surface of a tar roof. The surfaces are matched to the landscapes that adorn them, providing both deeper context and an additional layer of visual complexity: Acadia National Park in Maine on the needles, the Brooklyn Bridge on the tar roof, the Florence Bapistery on the cobbles.
Most importantly, this new approach flattens out the picture plane, removing the undulating distortions created by the physical depth of the rooms, as well as eliminating the mystery of what the room is "seeing". The result is a much more painterly feel, the texture mixing with the image itself, becoming almost Vik Muniz-like: a postcard picture of a desert landscape made out of rocks. I think this will open up a whole new area of experimentation for Morell, where unexpected juxtapositions of image and texture might generate new visual effects. Who knew the ancient camera obscura had so much more to offer?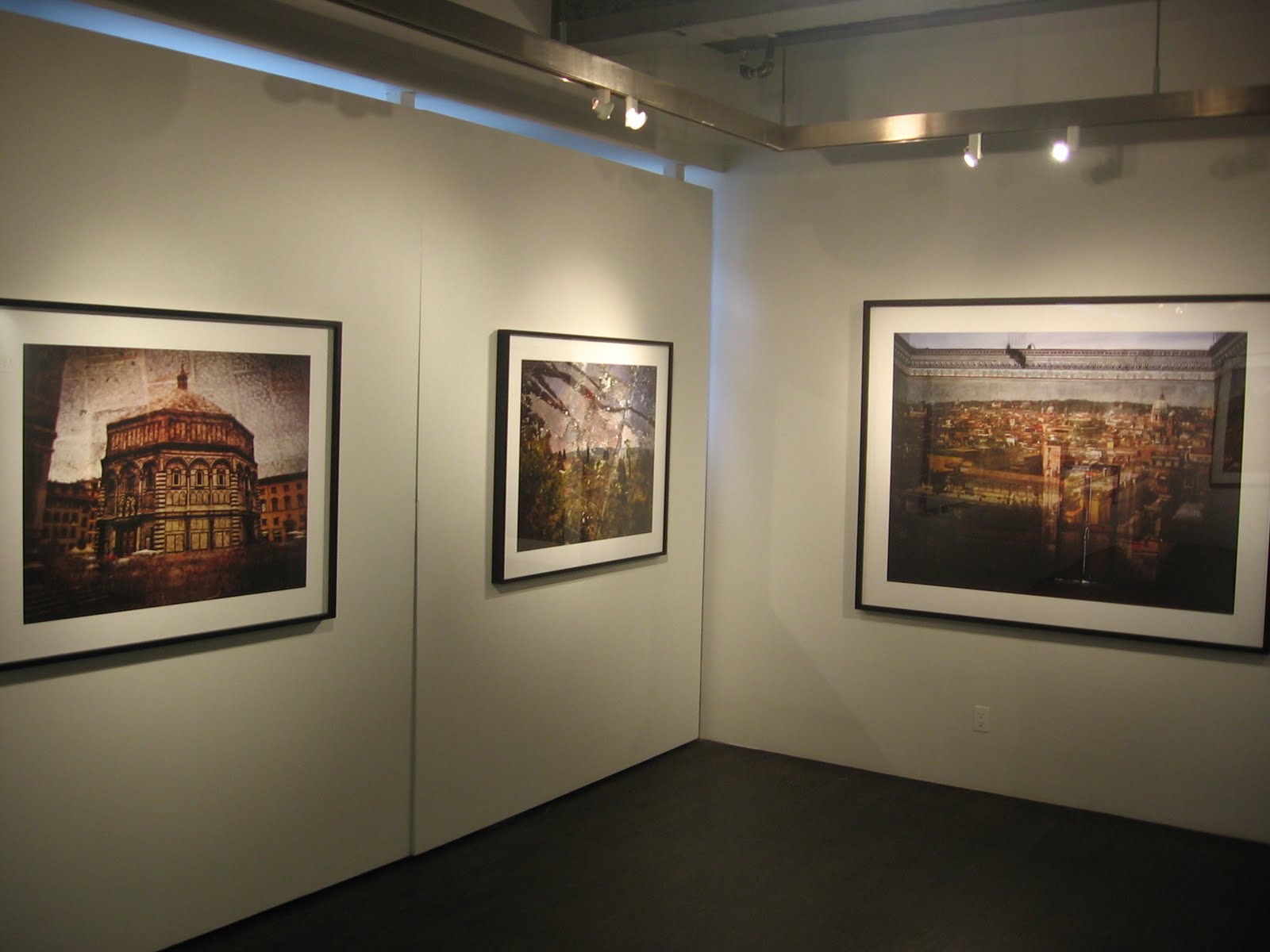 Collector's POV:
The prints in this show are priced as follows: the 24×30 prints are $11000 each, the 30×40 prints are $17000 each, and the 50×60 prints are $24000 each.
Morell's
work has been available in the secondary markets fairly regularly in recent years, with a handful of lots up for sale in any given year. Prices at auction have ranged between $2000 and $17000.
Rating:
* (one star) GOOD (rating system described
here
)
Transit Hub:
Through December 19th
New York, NY 10022